Last week (6th -11th August) the Drum Corps International Open and World Class Championships took place in Indiana, USA and Drum Corps United Kingdom would like send our congratulations to:
Vanguard Cadets on taking first place in the Open Class Championships
and
Santa Clara Vanguard on being crowned World Class Champions.
DCUK would also like to make special mention to the two UK members of these Corps and congratulate them on their achievement - Callum Jones of The Company who marched Snare with Vanguard Cadets and Connor Ross Jones of Kidsgrove Scouts who marched Colour Guard with Santa Clara Vanguard.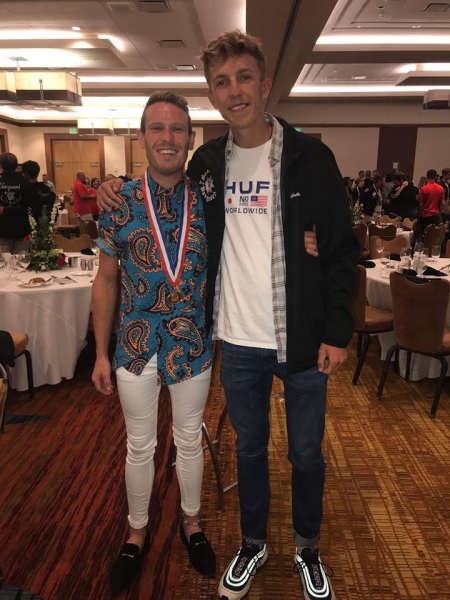 Connor Ross Jones Callum Jones
Also congratulations to the following UK members on their DCI achievements this summer:.
Joshua Pritchard - Colts - Snare
Joe Vise - Madison Scouts – Trumpet
Ruby Willis – Spartans - Colour Guard
Elliot Barnes-Ward - Spartans – Mellophone
Ella Jeffrey – 7th Regiment - Colour Guard
We are proud to continue our partnership with DCI and during the World Championships Semi Finals event DCUK were the presenting sponsor of an International Meeting hekd at the Lucas Oil Stadium with representatives from across the world attending.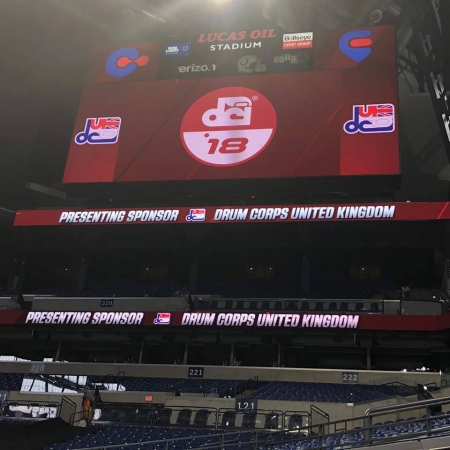 DCUK sponsor DCI International Meeting