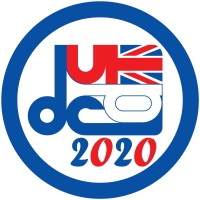 Drum Corps United Kingdom is pleased to be able to release a draft schedule for the 2020 season.

This also includes dates for both this years and next years Members Meeting and also other dates of interest. These dates might be subject to slight change but they are the current plan.

DCUK Members Meeting
Saturday 30th November 2019

Open Registration for DCUK 2020
Monday 9th December 2019

DCUK Show Dates 2020
Sunday 21st June 2020 – North
Sunday 5th July 2020 – South
Sunday 19th July 2020 – Midlands
Sunday 6th September 2020 - Midlands
Saturday 19th September 2020 – DCUK Championships

DCUK Members Meeting
Saturday 28th November 2020

We are also asking for any show sponsors to come forward now for the 2020 contests and we have noted the preferred areas for each show but welcome bids from anyone and so if you are interested please email admin@dcuk.org.uk.

We hope by releasing these dates nice and early it helps Corps plan their 2020 season and if you would like more information about DCUK 2020 please contact us.